Since yachting is a special and exciting activity in Dubai, entrepreneurs must obtain approval from the Dubai Maritime City Authority (DMCA). The DMCA, as the competent governing body, is responsible for regulating and overseeing all maritime activities in Dubai, including those of both free zone and mainland companies. The authority ensures that individuals and company owners adhere to all requirements, regulations, and laws applicable to maritime activities, including yacht rental in Dubai.
Important aspects
To receive approval from the DMCA, entrepreneurs must follow a series of steps with attention to detail:
They need to submit all the relevant documents for Stage 1 Initial Approval. These documents include a copy of the Emirates ID card, passport, and valid residence visa, a copy of the Dubai Economic Department (DED) initial approval, a location plan of the renting site, a copy of the signed contract with a marine club or marina allowing anchorage, a comprehensive list of marine yachts including their types, specifications, and the number of yachts to be used, and a statement containing the names, qualifications, and experience of all employees and the manager to be submitted by companies.
Dubai Maritime City's licenses of yachts and crew that will be used in the business must be provided. A complaints and suggestion box in Arabic and English must be available.
Directional signage displaying service offering timings and rental charges for public awareness must be prominently displayed.
Once the Stage 1 Initial Approval is granted, entrepreneurs can move on to Stage 2, which involves booking an appointment for a site visit and paying the necessary fees for license issuance. This final approval from the authority is crucial to successfully starting and operating a yacht rental business in Dubai.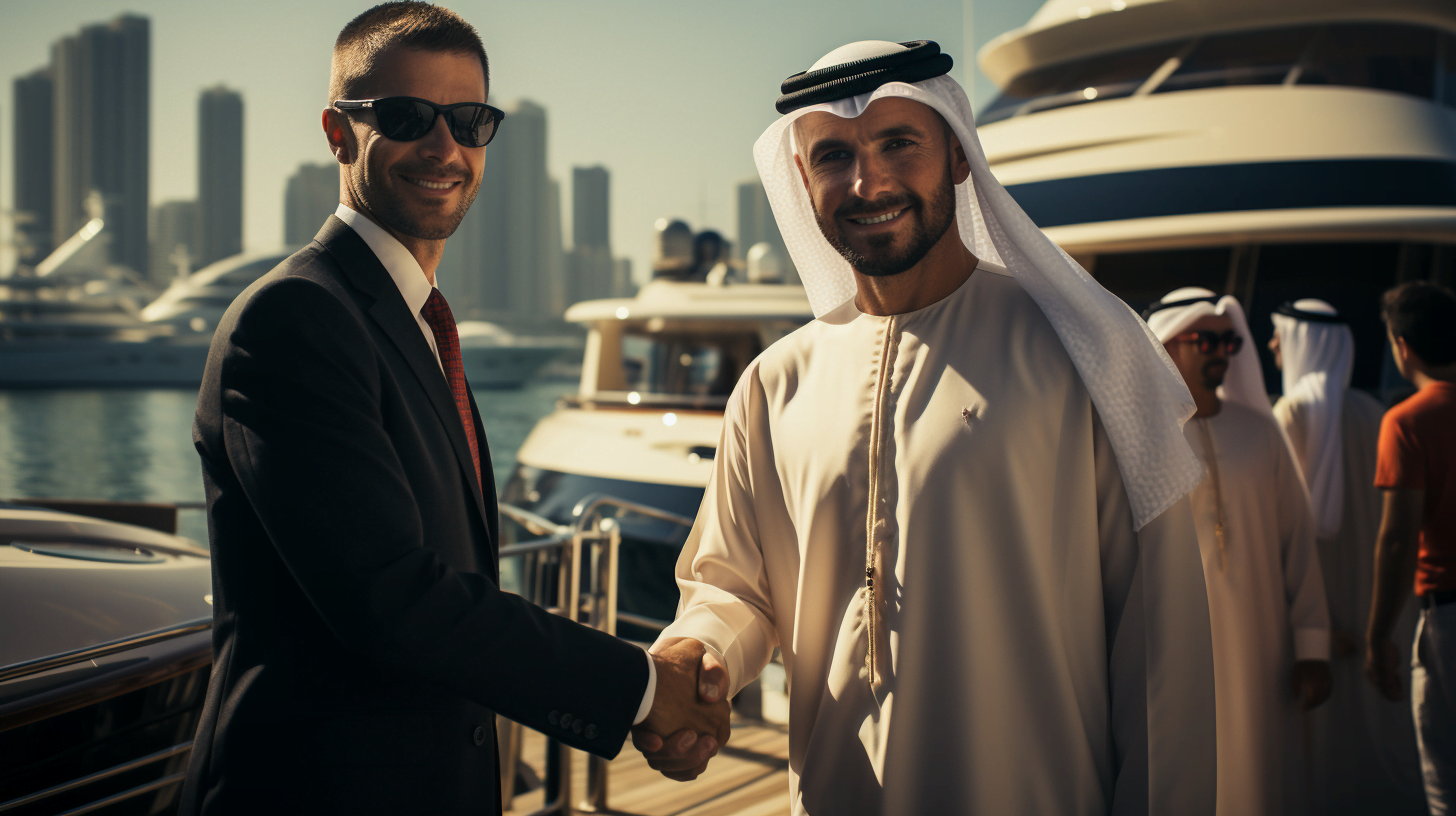 By following these detailed steps and meeting the requirements set by the DMCA, entrepreneurs can ensure the smooth and compliant operation of their yacht rental business, providing a unique and enjoyable experience for residents and tourists alike. The DMCA's thorough oversight and commitment to safety contribute to the reputation of Dubai as a premier yachting destination.
In conclusion, launching a yacht rental business in Dubai is an exciting venture that promises customer enjoyment and potential profitability for entrepreneurs. However, it requires a meticulous understanding of the regulatory landscape, particularly the roles and requirements of the Dubai Maritime City Authority. Adherence to these regulations not only ensures the safety and compliance of the business but also reinforces Dubai's standing as a globally recognized maritime hub. Achieving approval from the DMCA is a mark of credibility, indicating to customers that the yacht rental business operates with the utmost respect for safety, quality, and customer satisfaction. Therefore, aspiring entrepreneurs should approach this process with diligence, patience, and a commitment to uphold the DMCA's high standards.