To successfully expand a business such as a coffee shop, you should pay attention to such aspects as improving the interior space, variety of menus or drinks, organization of events, and expansion of offers. Regular updating and adaptation to the requirements of the market will help you to maintain the attractiveness of your establishment and increase revenues.
Improving the interior of the coffee shop
The design of your coffee shop plays an important role in the issue of finding new customers. Creating a cozy, stylish, and comfortable atmosphere will help you to make your visit unforgettable for every client.
You should pay attention to the possibility of using unique design solutions and original furniture or decoration. Each one will highlight the individuality of your establishment. Also, you should pay attention to the creation of thematic zones, such as a play area for children, as well as a zone for work or reading. This will certainly please your visitors.
Variety of drinks
To attract new customers, you should diversify your menu and add new unique dishes and drinks. It can be both coffee drinks and alternative methods of making coffee, tea, smoothies, and milkshakes.
The introduction of seasonal offers and limited editions will help maintain the interest of regular customers and attract new ones. Also, you should pay attention to vegetarian and gluten-free meals. This will help you meet the needs of different types of consumers.
Organization of events and workshops
Special events will help to make your coffee shop popular and attract a new audience. Among them are workshops on drawing for coffee, coffee tasting, parties, or concerts. You can also organise theme nights when you show your customers movies on the big screen. Also, it can be meetings with famous people who can tell about their experiences or share their knowledge and experience.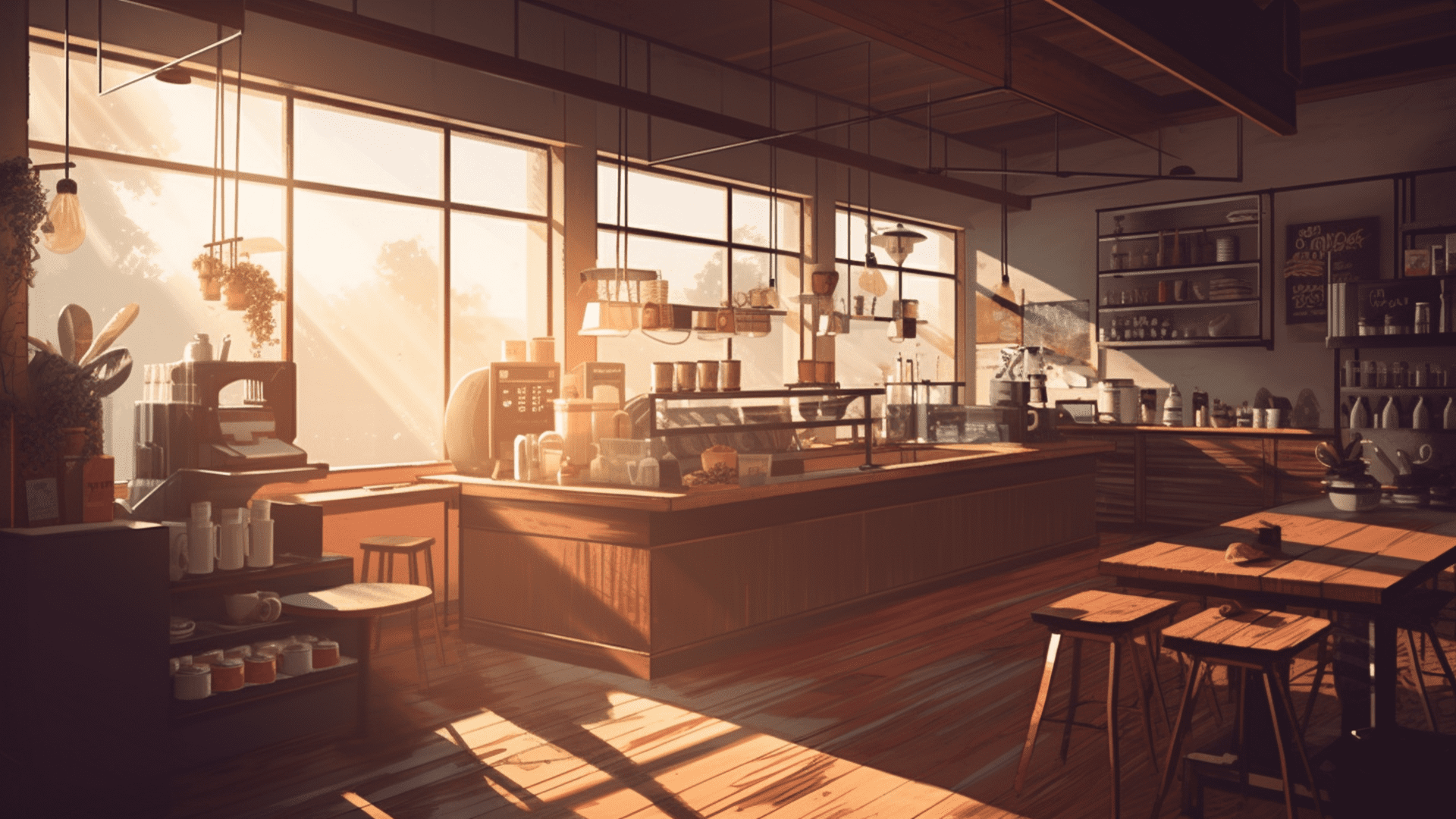 Marketing development
You should develop an attractive and functional website where visitors can learn about your establishment, menu, and current events. You should not forget about active social networks, timely content updates, and search bloggers to advertise your coffee shop. In addition, you can use online advertising and local advertising to increase visibility and attract customers.
Extension offers: delivery, catering, and cooperation
You can extend your range of services. For example, you can start delivering catering services. This will help you increase your income and find new customers. Working with other local businesses will help you attract additional audiences and increase profits. Among them are bookstores, libraries, and theatres.
Introduction of a loyalty program and promotions for customers
There is one more important factor, such as the motivation of regular customers and the search for new ones. You should offer a loyalty program and promotions. It includes savings cards, discounts on certain products or services, birthday gifts, and special offers for students or families.
You can also organise regular promotions to help your customers try new products or get a discount on their favorite products. For example, you should create an action like "second discount coffee" with discounts on particular drinks and dishes.
The introduction of a loyalty and stock program will help you to strengthen relationships with your customers, increase their satisfaction and make them regular visitors to your coffee shop. This will increase your income and help you expand your business.