For the successful development of the coffee house as a business, you will apply various strategies that will help increase profits, attract new customers, and strengthen your position in the market. In this article, we would like to describe the most effective strategies for the development of the coffee shop.
Unique proposal and concept
You can get a huge advantage among your competitors due to such factors as a unique concept for business. It can be an exclusive menu, author recipes of drinks and desserts, a special atmosphere, or an original interior.
Target audience
You should determine your target audience and develop a mobile app that will match their needs and interests. You should analyze your customers' preferences and adapt your products and services accordingly.
Products quality and service
We recommend you guarantee your customers high product quality and excellent service level. You should cooperate only with reliable suppliers, train your employees in a timely manner and encourage their desire for professional growth.
Promotion and marketing
You should create an effective marketing strategy that will include the promotion of your business on social networks, offline advertising, as well as cooperation with local media and bloggers. You may organise promotions, discounts, loyalty programs, and events to attract and retain customers.
Pricing
Develop a flexible pricing policy that will match your costs and take into account the competition and solvency of the target audience in doing so.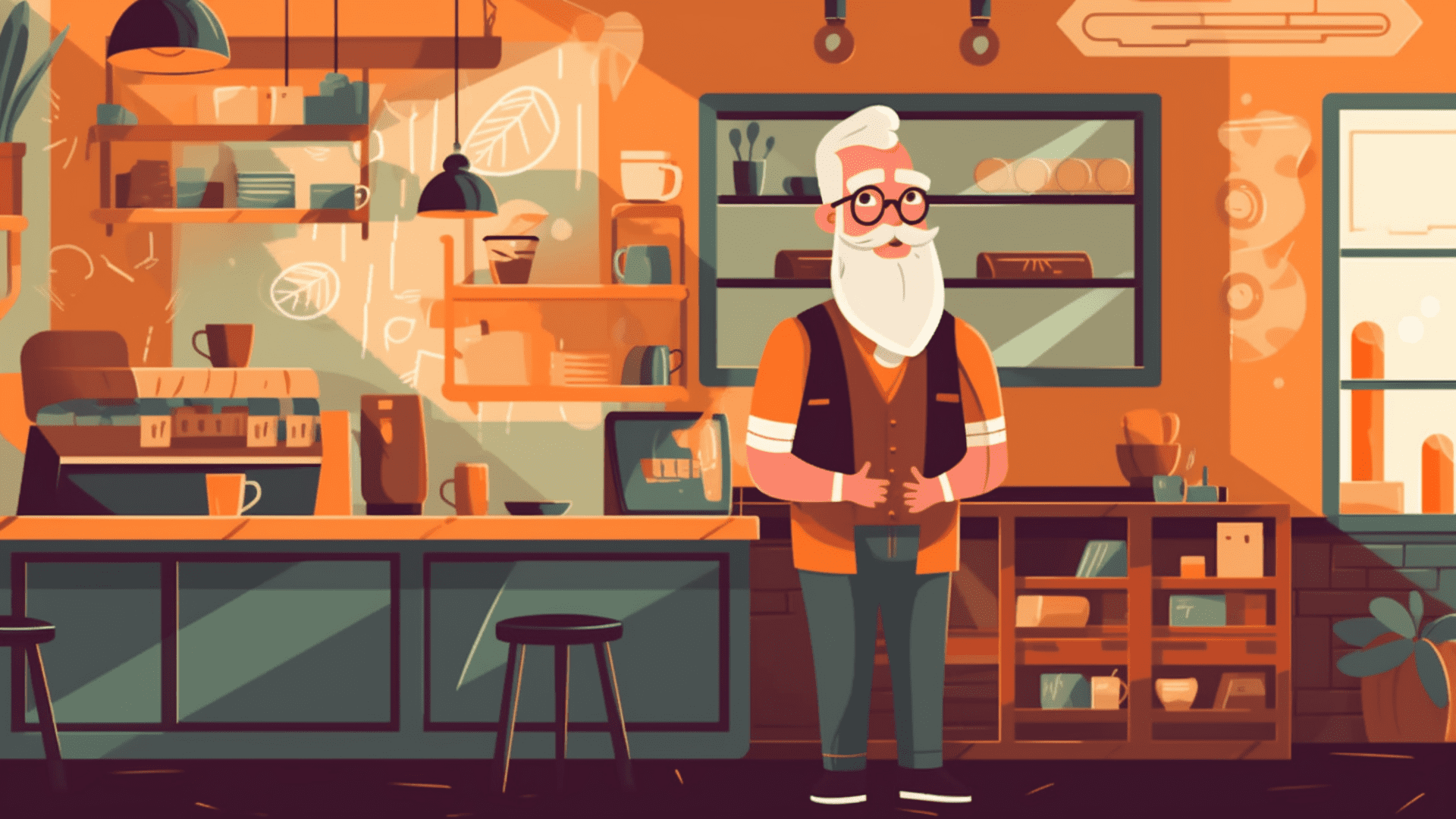 Expansion of the assortment
You should update and expand your product range as well as offer your customers new and interesting drinks, desserts, and snacks. Follow trends and innovations in the coffee industry and offer your customers relevant and attractive products.
Cooperation with other businesses
You should look for opportunities to cooperate with other businesses and organizations that can bring you mutual benefit. For example, you can organise joint actions with local bookstores, cinemas, or theatres, cooperate with companies that deliver food, as well as hold events together with other catering companies.
Event management
We encourage you to hold special events regularly, such as coffee workshops, cultural evenings, exhibitions by local artists, or live performances by musicians. This will help you find new customers, improve the reputation of your coffee shop and increase sales.
Green business development
Pay attention to the environmental component of your business. You should use only environmentally friendly materials and technologies, recycle waste, and offer your customers discounts for using your own mugs or containers. This will help you form a positive image of your coffee shop and attract environmentalists among customers.
Seasonal adaptation
Adapt your offer to seasonality. You can offer drinks and desserts that will match each season. For example, you can add cold drinks and ice cream to the summer menu.
Online presence and sales
Also, you should create active social networks or informative websites. Selling beverages and products with home delivery or organization of the export zone to increase your income.
Performance analysis and the introduction of KPI
We recommend that you analyze your business performance and implement the KPI system to assess your employees' performance and identify opportunities for business growth.
If you apply these strategies to the development of your coffee shop, you can increase your income, improve the reputation of your restaurant and get rid of competitors. The owner of a coffee shop should follow new trends and innovations in this field. Also, you should be prepared for adaptation and change. The success of your coffeehouse depends on your ability to offer high-quality products and services.